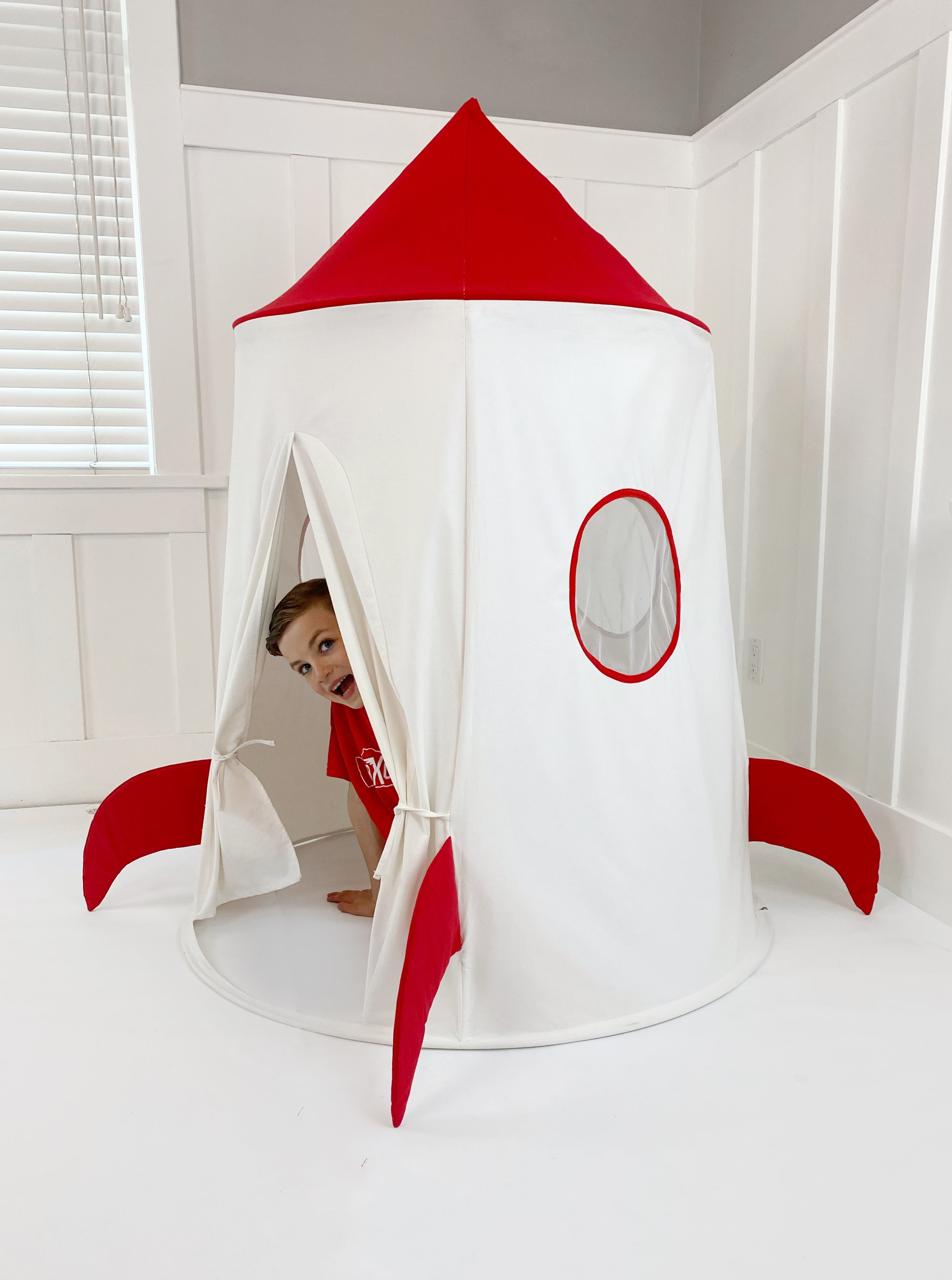 Summer Playtent Fun!
With the kids stuck at home, give them a whole new way to play and explore. Owned and operated by mompreneur Sarah since 2014.
A space for unlimited imaginative fun!
- Fast FREE shipping
- Comes with matching canvas storage bag
- Promotes imaginative play
- Sturdy frame
- Easy assembly, detailed instructions provided
- Windows and doors add to the fun
Safe and Fun for Children
Designed with ♥ In Vancouver
High Quality Cotton Canvas!
Testimonials

" My daughter loves playing in her tower tent. Shipping was fast, and the product ls really well made!"

Naomi
Tower Tent - Gray
"Finally an adorable space themed tent that is good quality and made with cotton. My Son LOOVES it (and I do too)!"

Julia
Space Ship Tent
Translation missing: en.general.search.loading