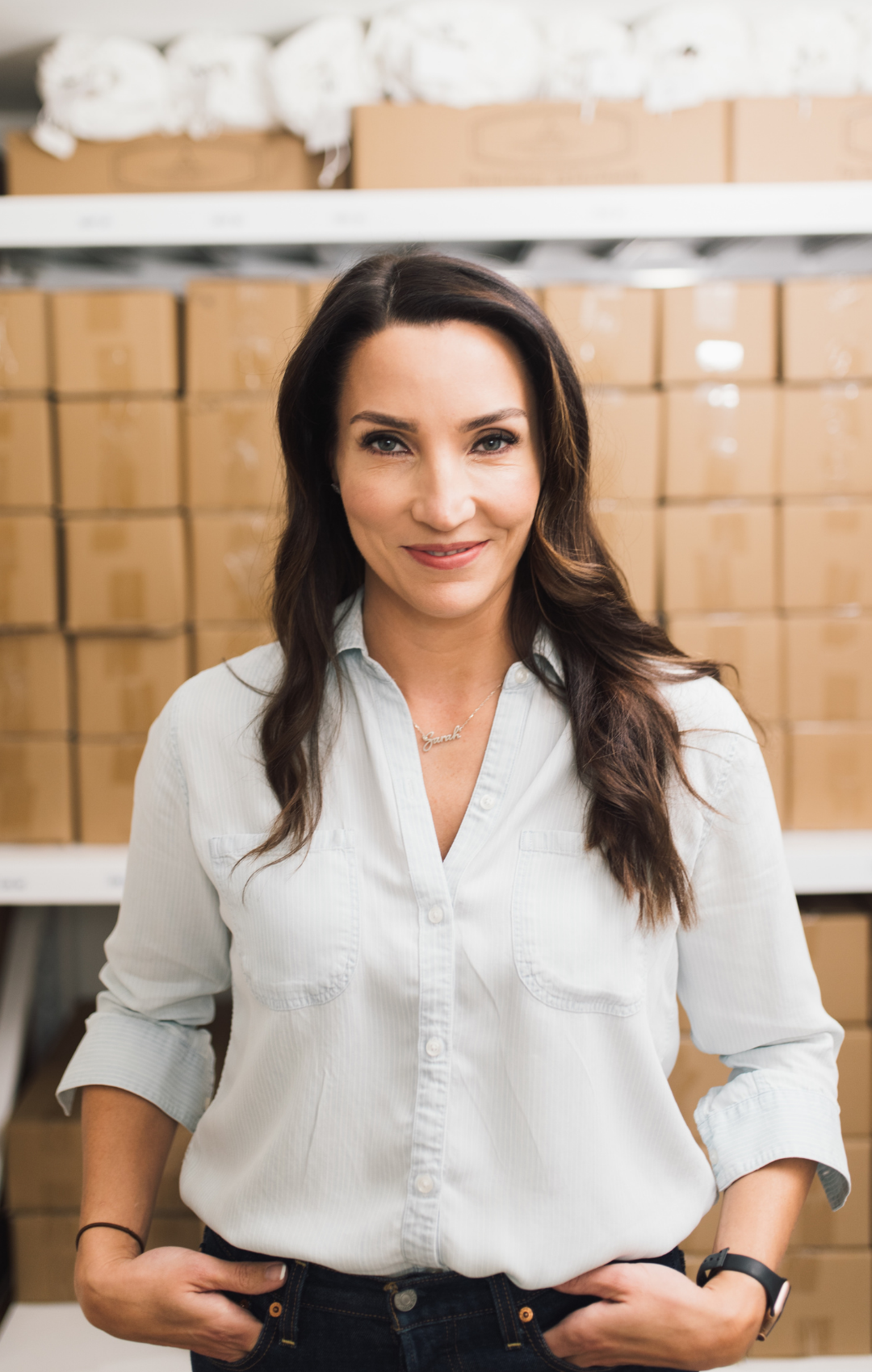 Hi, I'm Sarah. Founder and CEO of Domestic Objects
The inspiration for the first play tent came from wanting one for my own children. They love to hide in and under things and a play tent seemed like SO much fun. I strive to provide them with tools for imaginative and creative play. I searched for one in a fabric that suited my style and for size and configuration that would work for my growing children while still fitting into my space. I didn't find what I was looking for and having a bit of sewing experience, I decided to make one. When friends and family saw it, they encouraged me to make more. I posted some pictures of ours, with some fabric choices. They were all spoken for within a few days and my business Domestic Objects was born. This was early 2014 and now my products are shipped worldwide. We have 10 different products available in many sizes and fabrics and more in development. We sell through Etsy, Amazon, Wayfair and this website and I have a rock star team helping me make this all possible.

The design of the play tents has been refined over time and we continue to make improvements in the design and source new fabrics with the help of feedback from our customers. 
Email hello@domestic-objects.com for further information.
Imagination Inspiring Play
Designed with ♥ In Vancouver
Testimonials

" This is the dreamiest, most magical playhouse! Me and my girls are obsessed with it! Very high quality, rugged and beautiful! So easy to put together and take apart. Fast shipping. Love everything about it!"

Christina
Playhouse - Pink
"Our kids have loooooved playing in their playhouse. We gave it to them for Christmas, and Sarah was so great about working to make sure we got it in time and was always in communication with me. It is our favorite item in the playroom, and both of kids love bringing toys in there with lots of room to spare. 💙"

Katherine
Playhouse - Navy
" This absolutely blew my daughters mind when she saw it on her bed. Best happy dance I've seen! So cute and I love that it worked with her existing bed frame and that its only partially covers the bed. It arrived super fast too. Highly recommend this product and this seller. "
Sarah
The 'Sweet Dreams' Playhouse Canopy
Translation missing: en.general.search.loading