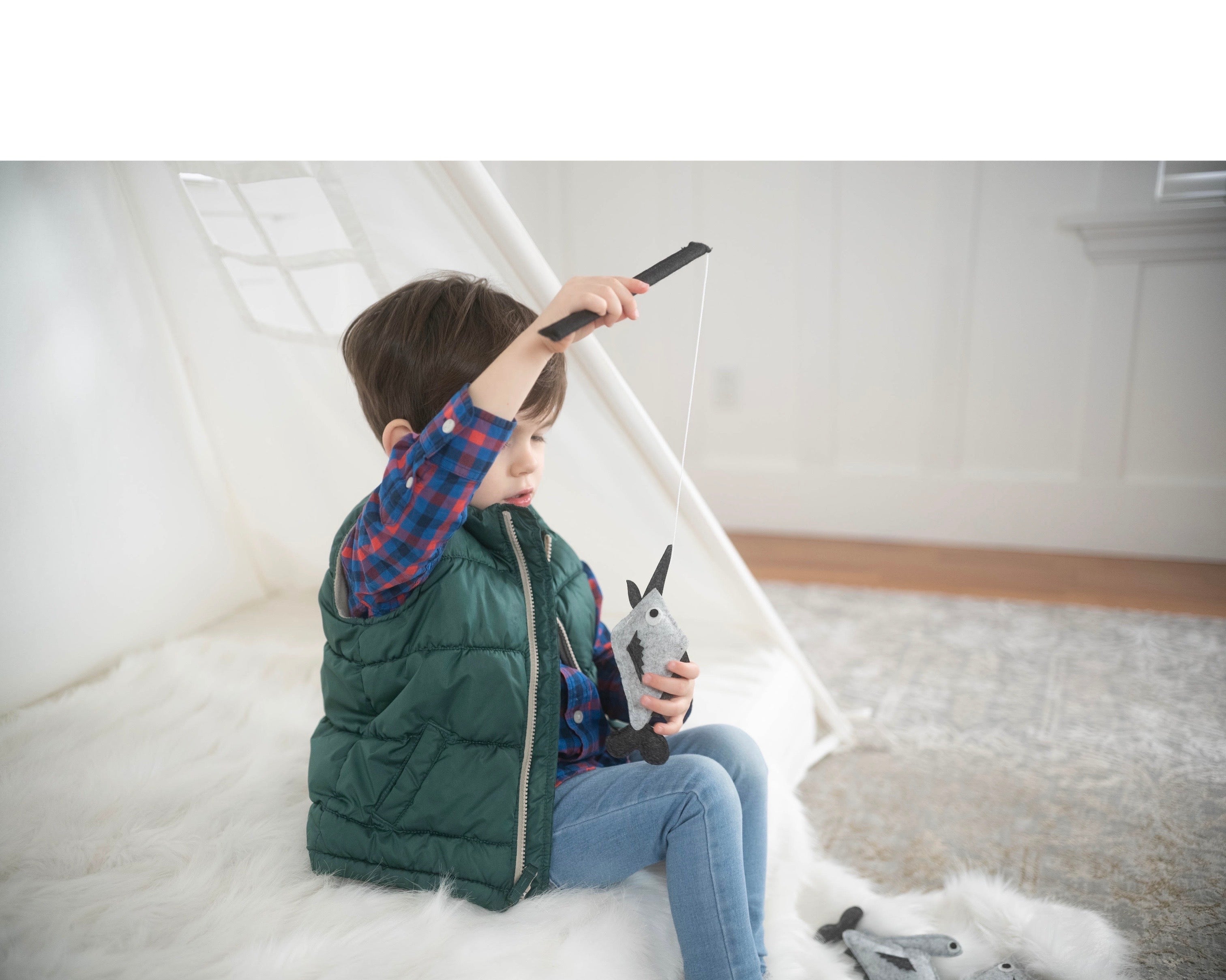 Make your mattress magical!
- Made from 100% cotton natural canvas
- Dual purpose play and sleep space
- Make the toddler transition out of a crib fun!
- Secures to your standard size mattress on the floor
- Mattress can be 9" thick or less
<p>
The FREE 'Gone Fishin' Magnetic Fishing Set includes 1 magnetic rod, 4 baby fish, 3 big fish, and a printed canvas storage bag. A $39 value.
The Play Tent Bed Canopy
Fits over your mattress on the floor.
Testimonials

"I have no words to express how impressed I am with this seller and the quality of workmanship! My son absolutely loves his new tent bed it's exactly what we where wanting! Thank you so much! Honestly Best Buy your kids will love it! And her shipping was really quick too.. "

GABRIELLE - Calgary, AB
Play Tent Canopy Natural Canvas
"Love it and so does the 3 year old! The first night we had it was the first night she slept in her own room and she has done so every night since (6 weeks and counting!) Highly recommend!"

Candace - CARMICHAEL, CA
Play Tent Canopy in Grey and White Stripes
Absolutely perfect! Would buy over and over again!

Andrea - CHAPEL HILL, TN
Play Tent Canopy Natural Canvas with Doors
Translation missing: en.general.search.loading