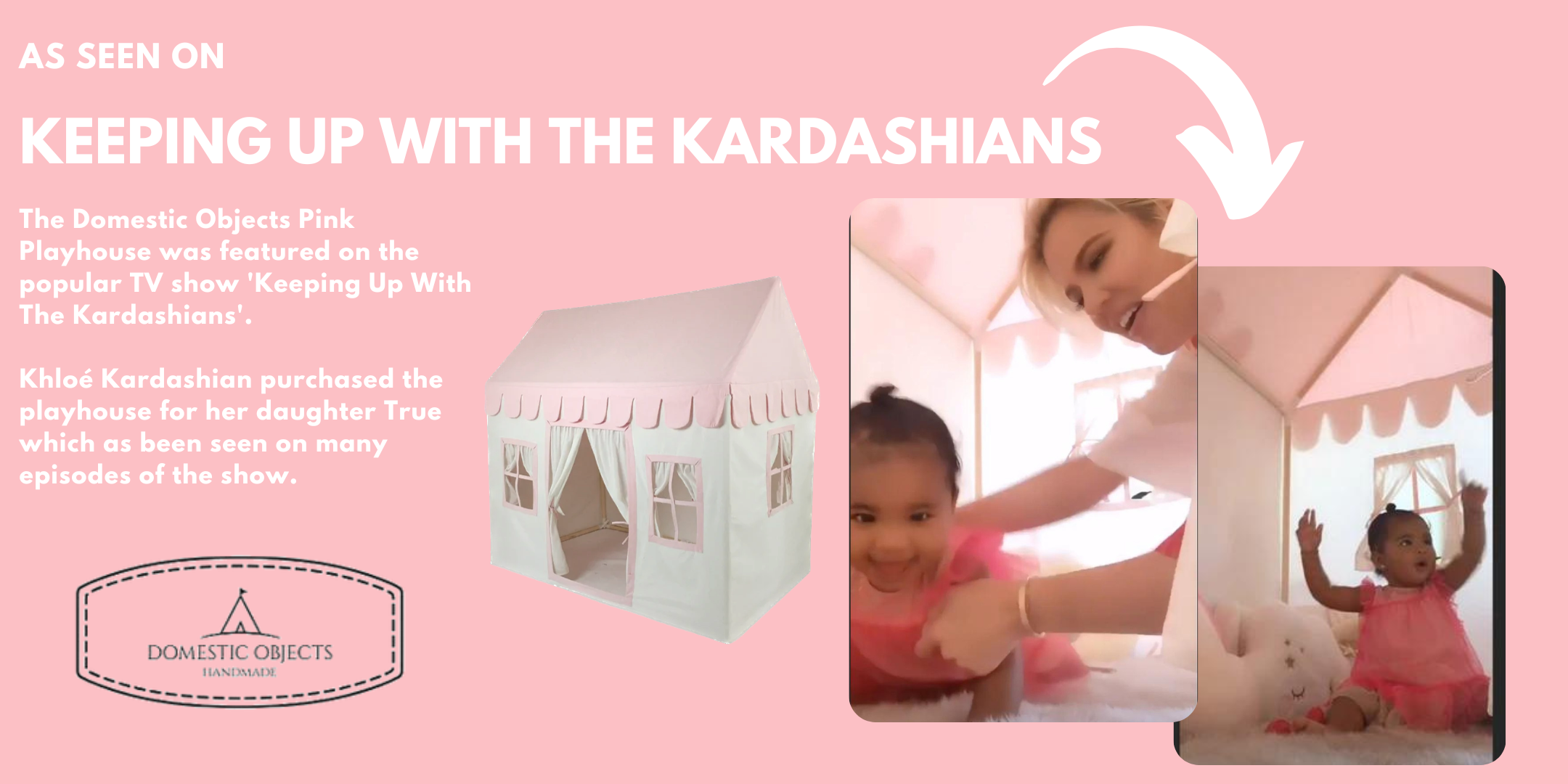 UPDATE October 2021
Season 20 Episode 2 has our pink playhouse all over it. So happy that they are still enjoying the playhouse several years after buying it.
Not that long ago one of the Kardashian fan instagram accounts reached out to me. The account works very hard to identify the brands and products featured on the Kardashians social media so you and I can keep up with the Kardiashians.
Well she had tracked me down via the Domestic Objects Instagram account and was wondering if I could validate that Khloe's recent instagram stories featured our Pink Playhouse. Turns out it was our Pink Playhouse and over the next few weeks it was all over her Instagram stories.
Have a look!
Translation missing: en.general.search.loading