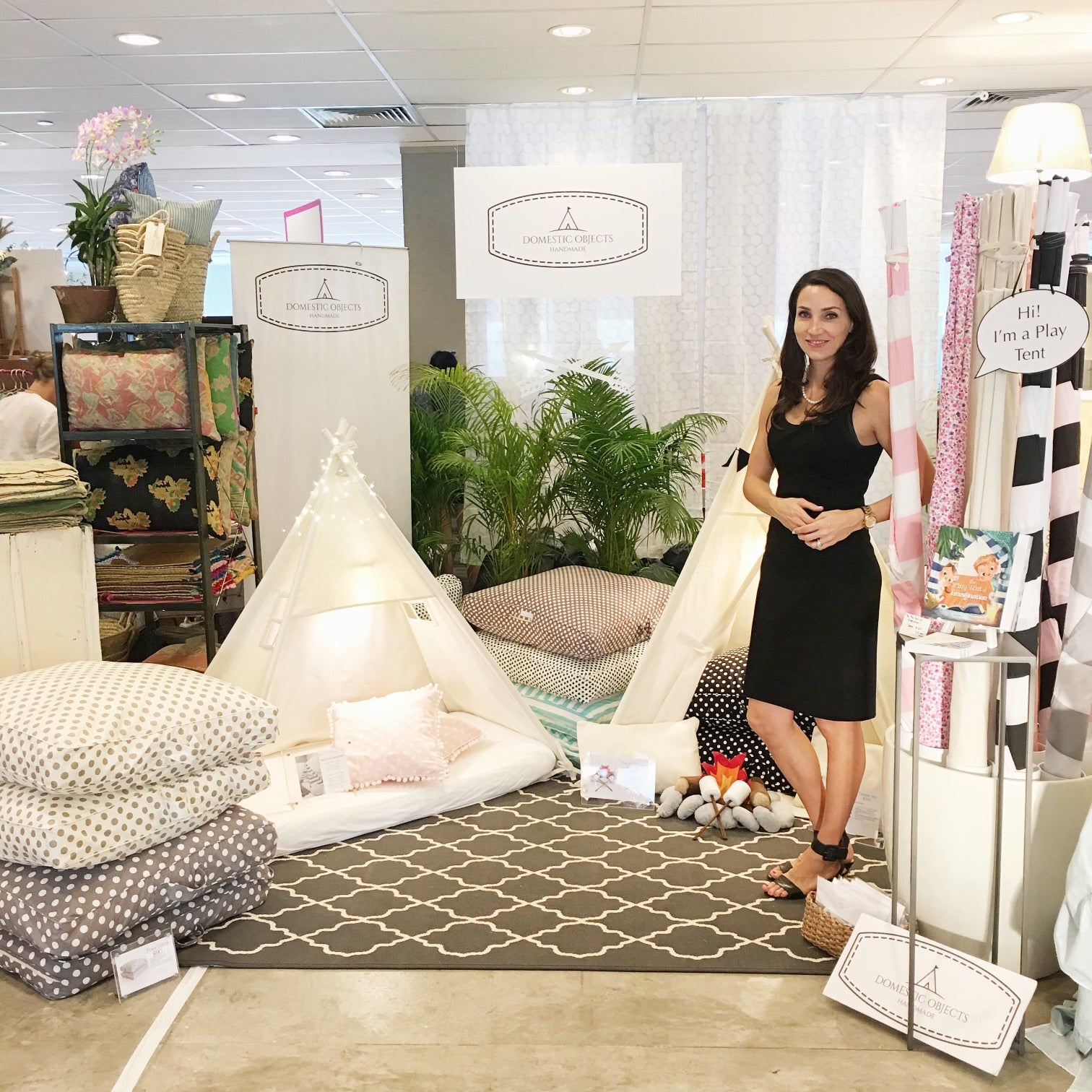 As the sun rises on a brand new day, I am excited to celebrate the 9th anniversary of our children's brand Domestic Objects that makes playhouses and imaginative play products. I couldn't have made it this far without the tremendous support of our wonderful customers, and I want to take a moment to express my heartfelt gratitude for all that you have done for me.
It all started when I, just like you, wanted to create a magical world for my children to play. I was inspired by my childhood memories of building forts and dreaming up adventures, and I wanted to share that experience with my own kids. I began making playhouses and teepees, and before I knew it, other parents were asking me to create one for their children too.
When I started Domestic Objects, I initially sold pillow covers, but I quickly realized that my passion was in creating unique play spaces for children. Playhouses and teepees were my main focus, and I was determined to create products that seamlessly fit into a home's aesthetic while also providing children with a magical and imaginative space to play. I chose the name Domestic Objects because I believe that every object in a home has a purpose, and my products were no exception. Despite the shift in focus, the name remains true to my vision of blending practicality with whimsy, and I am proud to have built a brand that creates products that bring joy and inspiration to children and their families.
Thus, my small business was born. Domestic Objects is a family-owned and operated brand that takes pride in creating high-quality playhouses and teepees that ignite imagination, encourage creativity, and promote play-based learning. My products are designed to provide a safe and fun space for children to explore their world, express themselves, and create memories that will last a lifetime.
Over the past nine years, I have seen my little business grow beyond my wildest dreams. I have been blessed with loyal customers who appreciate the craftsmanship and attention to detail that goes into each and every product I make. I have received countless emails, photos, and videos from happy parents and their little ones, showing me the joy and excitement that my playhouses and teepees bring to their homes.
I have also been humbled by the support of my community. I have partnered with local schools and charities to donate my products and help bring play to children who may not have access to it otherwise. I have collaborated with other small businesses to create unique and exciting play spaces that inspire children to learn, grow, and dream big.
As I celebrate my 9th year in business, I want to take a moment to thank you, my customers, for your support and loyalty. I would not be where I am today without you. I am grateful for your kind words, your referrals, your social media shares, and your trust in me to provide a safe and magical play space for your little ones.
I am excited to continue creating and innovating in the years to come, and I hope that you will continue to be a part of my journey. From the bottom of my heart, thank you for supporting a mom-owned small business and for choosing my brand to be a part of your family's story. I look forward to many more years of play, adventure, and imagination.
With gratitude,
Sarah
Founder, Domestic Objects
PS. Here are a photos from over the years:
(I used to make my skirts from the same fabric I used to make the playhouses and teepees)
(Living room packing session)
(Pop up at West Elm in Vancouver)
Translation missing: en.general.search.loading